WILLIE ANDERSON ESTATE AUCTION!
SAT. AUGUST 5 - 10 AM
Auction Details
Willie was well known for his taste in the finest things one could have, from his excellent cattle ranch, a well appointed home, right down the line to his tractors, 4 wheeler , vehicles and tools, he had the best! Now it'''s YOUR opportunity to have the same.... in order to settle the estate, all will be offered at public Auction !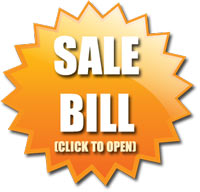 Location Details
From the "Y" Gas station on # 92 in Clearbrook MN, Go north on #5 (109th Ave) – 4.7 mi to Co #11 (520th St) 3 mi, take a left stay on #11 ( Clover Rd) Go 2 mi to 209th Ave (#70) turn left & go north 1 mi to 540th St, turn right & go 7/10ths mi to 21572- 540th St Clearbrook, MN 56634
Land & House Information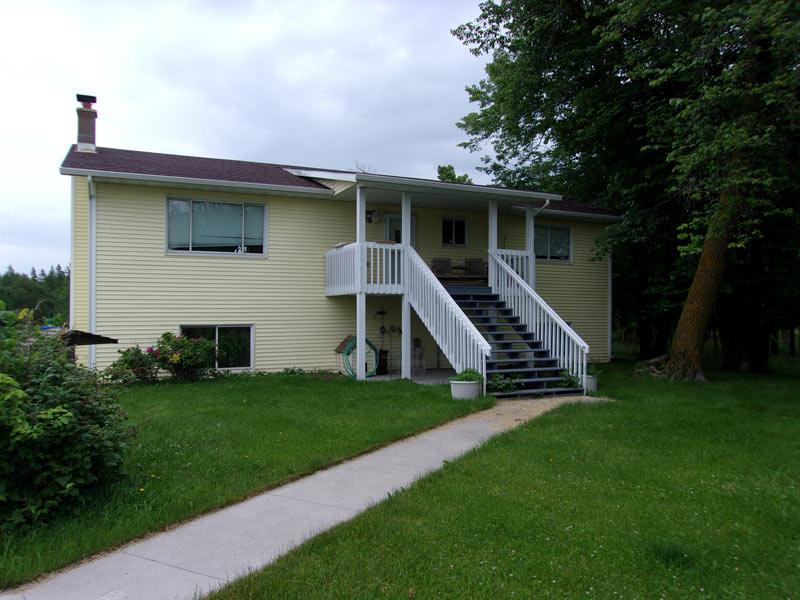 For more information about this listing click here
If you can imagine yourself as a successful cattle baron, stepping out to your veranda in the morning and owning the land as far as the eye can see...your fat cattle content in belly deep graze, with Bear, Deer, Turkeys and Partridge dotting the land...then come and join us and make your dream reality!
231.8 acres of well maintained pasture, fenced cross fenced and paddocked for rotational grazing, remote water tanks to all sites w/ underground lines feeding them. About 10% wooded, the rest pasture. Flat ground. The House and buildings – the house is exceptional, built in 1986 and always updated, 1500 sq ft main floor, 1500 sq ft fully finished basement, set up for separate living on each floor with an elevator serving between the two. 3 bdrms, 3 baths, office, living rooms and dining areas. Main floor has Master bedroom w/ onsuite master bath- whirlpool hot tub, bidet toilet, walk in shower with marble accents, built in Sauna room on lower level, decks for upper and lower stories.
Outside accommodations are- a 30'X60' heated insulated shop w/ 2- 12' roll up doors and a large concrete apron out front, next is a 40'X80' square timbered machine shed with an enclosed partial upper story, concrete floored storage buildings, a small clean garage which houses a 55 KW back up diesel generator, and a 5000 bushel and 1500 bushel grain bin.
Estate Items
Click on each photo for a larger version.
| | | | | |
| --- | --- | --- | --- | --- |
| | double wooden porch glider | rosemalled hall bench | many beautiful area rugs | |
| white leather couch | upholstered recliner | white leather love seat | many pieces of decorative art | several big flat screen tv's |
| oak entertainment stand | a wide variety of indoor plants and trees | | tiffany style lamp | |
| Matched set of end tables | Maroon upholstered recliner | padded bar stools | Panasonic microwave | cupboards full of quality glassware and kitchen appliances |
| | | | Oak Grandfather clock | Leather office chair |
| cloth office chair | oval Oak dining table | | chest of drawers | |
| | | deluxe King size bedroom set headboard, night stands, dresser | | |
| | | Blue upholstered recliner | white chest of drawers | Aerial photo of Willie's farm |
| locking file cabinet | book shelves | computer, printer and office desk | | end table |
| | | | | a second white leather couch |
| white leather chair | Cypress root coffee table | white leather foot stool | modern dining table and chairs | gold trimmed mirror |
| recent model Maytag Neptune front load washer and dryer set | | upright chest freezer | | expensive balance beam scale |
| small white dresser, and matching larger white dresser | | brass bedside lamp | mirrored Eagle clock | Bobcat drawing |
| | black leather settee | mechanical exercycle | Pioneer and Sony component home stereo system w/ Pioneer speakers | |
| | | | | |
| fishing rods and reels, tackle, coleman lantern | | rolling bakers table | | large rolling gantry w/ chain winch |
| John Deere 7' sickle mower 3 pt mnt | cab for Massey industrial tractor | 18' car trailer tilt bed w/12,000 lb winch | | side by side fridge/freezer w/ drink dispenser |
| padded mechanic's creeper | large swivel/ tilt shop vise | 1" Snap-On ratchet and socket set | 2015 Buick Enclave Luxury Vehicle Absolutely stunning! Like show room new. 83K mi VIN# 5GAKVCD4FJ187405, Crimson red, 6 spd auto, 3.6 L V6, Leather and loaded with everything... The following is only a small sample , All whl dr, Navigation system, back up camera, On Star, heated mirrors, collision alert and lane departure warning, heated steering wheel, remote start, ultra sonic rear park assist, heated and cooled seats, Bose premium audio, Dual moonroof, premium wheels, trailering system | |
| | DeWalt cordless drill | DeWalt compact cordless drill | Black and Decker sabre saw | corner sander |
| DeWalt 6" bench grinder | Schumacher starter/ charger | large pipe wrenches and heavy SO cord ext cord | sand blaster and pressure washer | cart mnted hydraulic power unit |
| electronic refrigerant charging scale | | | professional wall mount parts cabinets | rolling shop carts and tank of freon |
| | Robin Aire Hi performance vacuum pump | pnuematic floor jack | 2006 Honda Rubicon TRX 500 w/ GPS new rubber winch- 4wd | parts bins and hardware |
| exhaust hose | Central Machinery 16 spd hvy duty floor mnt drill press | Century starter/ charger | Deluxe 27 drawer Snap On rolling tool cabinet, plumb loaded with quality tools mostly Snap-On | |
| | | | | |
| | | | | |
| | | | | |
| | | | | |
| metal parts boxes | | | Miller Matic 211 wire feed welder auto set w/ MVP like new | |
| | 3 ton floor jack and heavy jack stands | Central hydraulics 50 ton hydraulic shop press like new | | |
| compound miter saw | 13 drawer bench top tool box | | GNE steam cleaner pressure washer | Massey Ferguson Mod 40 E Turbo Diesel Industrial tractor ser# 5218G0644 shows 3037 hours, Perkins Diesel, 3 pt, 540 PTO, 4wd, shuttle shift locking rear differntial, one hyd outlet, Massey mod 35 loader with quick tach, pallet forks and a bucket included, 80% 16.9-24 rears, 50% 12-16.5 fronts, wheel wieghts, cab, |
| | | Allis Chalmers WD 45 Wide frnt, Gas, Quick tach w/ after market 3 pt, Whl wghts, New 4.9-28 Rears, new front rbbr, 540 PTO, restored, 12V ser # D162133 | | |
| Allis Chalmers WC gas, narrow frnt, 70% rear 14.7-28's whl wghts, belt pulley, 12 V, good frnt rbbr, ser # WC 96831 | | | John Deere 4010, Diesel, like show room new, with cab, new 18.4-34 rears, like new frnts, whl wghts, wide frnt, 540/1000 PTO, 8 spd synchro trans, shows 968 hrs, ser# 22T 43589 front end loader available separately dual hyd outlets | |
| | | | | |
| John Deere 4630 Diesel tractor like new inside and out, 540/1000 PTO Sound Guard cab, 8 spd power shift, category 3 hitch, 3 point, dual hyd outlets, like new frnt and rear rbbr, 20.8-38 rears, 11.00-16.5 tri rib frnts, whl wghts, ser # 4630H 014365R, shows 6900 hrs, front auxiliary tank, set up for duals | | | | |
| | | | John Deere 720 gas, wide frnt, ser # 7200970, new 15.5-38 rears, one new frnt one 30%, hyd output hrs unknown | |
| John Deere R Diesel, w/ pony motor, wide frnt, 90 % 18.4-34 rears, like new frnts, ser # 11694 | | John Deere 720 diesel restored 95% 18.4-30 rears, one new frnt one 20%. ser # 7209769 double whl wghts, unkown hrs, hyd out puts | | |
| John Deere 720 Diesel, ser # 43589, 6 spd power trol, 3 pt, 540 PTO hyd outlets, like new 15.5-38 rears, Parade ready I every respect | | engine stand | | |
| | | Du-Al loader | | |
| Minneapolis Moline D? Narrow frnt, for parts | | poly 500 gal stock tank210 some of the drive train from an old JD B? | | 7 section 35' drag |
| holding pen and head gate w/ NORAC insta weigh livestock scale | | 1994 Northwood 16' fishing boat, pedestal seating, like new mod 16 NW7, w/ 40 hp Mariner and trailer | | |
| | | spiral staircase | Ford mod 782 8' back blade | hundreds of feet of heavy utility elec cable |
| | Swisher 26 ton log splitter | Century starter/ charger | Rayne Plane G 600 F 4 yd scraper | 2014 Ford F150 King Ranch Edition, still in warranty, call before attending sale for this item, as the legal work to sell it is still being finalized. 30k mi, Super crew, 4X4, 5.0 ltr v* FFV eng, Elec 6 spd auto trans w/ tow mode, goose neck hitch and tow pkg, Duo Tone Adobe Chapparal leather interior, automatic running boards, Tuxedo Black metallic ext, heated cooled front seats, drivers memory seat, 120 v outlet, remote start, rear view camera, electronic locking rear axle, pwr moonroof, etc, etc, loaded w/ everything! VIN # EE081 N RB 2X 425 005510 05 08 14 |
| | | | | 2015 ABU Pro series 20' goose neck trailer w/ 5' beaver tail, 25k lb |
| | | pull type two person tree planter | | Aluma LTD 5X8 aluminum trailer w/ rear ramp and removable stake sides |
| | | 2007 TYE 7' no till drill seed and fertilizer boxes 3 pt mnt, hasn't seen much use | 7' X 10' 3000 lb, 2 whl Big Max Trailer w/ rear ramp, like new life time lic | Fuel tanks on stands |
| bucket for Massey | | John Deere loader that will fit the 4010 | Heavy 3 pt mnt 6' field cultivator | home made road drag |
| | Bounty Hunter Tracker 4 metal detector | Oxy acetylene rig w/ rented tanks | parts washer | Dayton 100 gal 2 stage commercial shop compressor |
| fiberglass ext ladder | Rigid table saw | Heavy duty transmission floor jack | Bostitch finish nailer | |
| 5 piece Budd wheel socket set | air sander | 2- MIT 3/4" socket sets | | CP 3/4" air impact wrench |
| porta power | luminosity diesel timer | drill bit set | impact set | puller set |
| Rigid hammer drill | DeWalt cordless circle saw | camshaft bearing driver set | 2- concrete floored storage buildings stays w/ property | 42" Husqvarna lawn sweep |
| Kohler 55kw cummins powered diesel generator and transfer switch stays w/ property | | Cub Cadet Z- Force S2 Commercial riding mower 54" cut 600 hrs | 4' ATV mnt snow blade | Light Up sign "Mr Willie's"! |
| Beautiful Home, built in 1986, 1500' main floor 1500' fully finished basement, 3 bdroom, 3 bath, master bdrm has luxuty onsuite bath w/ bidet toilet, marble accents, qhirlpool tub, walk in shower, an elevator serves both floors, lower floor is set up as second living quarters w/ a built in suana, dual decks and more | | | | |
| | 30X60 Heated insulated shop w/ 2 -12' roll up doors and large concrete apron out frnt | utilty building holds the generator | 40'X80" square timbered machine shed w/ enclosed partial upper story | 2 grain bins – one 5000 bushel and one 1500 bushel |